Erick Fountain and Mike Pollzzie opened Orthopedic Edge Physical Therapy on
July 28, 2008.  Our PT clinic is a 4500 sq/ft facility designed to accommodate movement.  We offer the most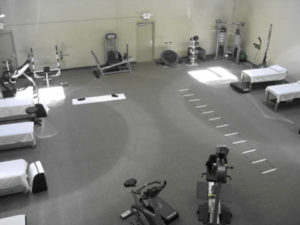 evidence-based treatments, specializing in Orthopedic Manual Physical Therapy and Sports Physical Therapy.  Throughout the day, our clinic is filled with athletes and non-athletes alike ranging from ages 9 to 89.  We treat all orthopedic and musculoskeletal conditions.
OEPT promises to always exceed the expectations of our patients and physicians. Our goal is to provide our patients with the highest quality care available, seamlessly integrating science and function to efficiently enhance our patient's performance.  Helping you to achieve your goals is our passion and priority.  Orthopedic Edge can provide you with world-class physical therapy and rehabilitation services to help you recover completely from an injury or surgery.
To get back in the game, you need the very best physical therapy available.  That means an athlete is not only returning to sport, but returning prepared to succeed immediately.  Orthopedic Edge Physical Therapy is not just about getting you healthy quickly; it's about one-on-one attention to get you back to top form.  You will receive personal treatment and care with an individualized plan and prescription based on your specific needs and deficiencies rather than a cookie-cutter approach to your specific condition.
Erick and Mike will help you return to life quickly and safely.  You will receive the best manual therapy approach to restore your motion and we will guide you through the appropriate strength training and conditioning regimens to get you back – and beyond.
Orthopedic Edge Physical Therapy produces a two-tiered result from our methods of physical therapy:
Improved performance through manual therapy and functional training
Decreasing Injury potential through training and therapeutic exercise education